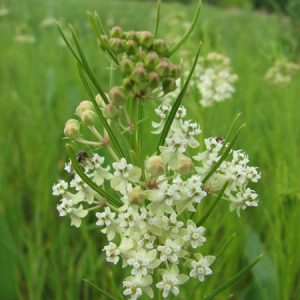 Asclepias verticillata – Whorled Milkweed
Asclepias verticillata 
Asclepias verticillata Whorled Milkweed is a Michigan Native and one of the most broadly distributed of all milkweeds in the United States . It likes dry sandy, clayey or rocky soil in sun or part shade and can be found growing in a variety of environments from hill prairies to woodland openings. It is listed as rare or threatened in some of its northeastern range.
This petite milkweed blooms later in the year than most milkweed and is a common late season host plant for Monarch larvae. Flowers are white to greenish white and attract many insects including butterflies and bees. It is deer and rabbit-resistant. Also known as Horsetail Milkweed.
*Available late May.
Grown in 4.5″ square pot.
All of our plants are grown without the use of harmful pesticides and are safe for developing larvae.
$

8.00
Read more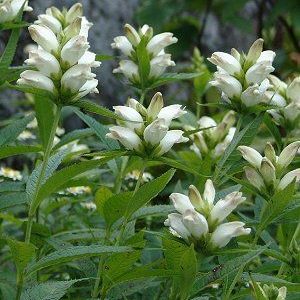 Chelone glabra – White Turtlehead
Host Plant – Baltimore Checkerspot
Spikes of elegant white flowers top shiny green foliage in late summer and early fall. Grows best in moist meadows, stream banks, and swamps. Favorite breeding site for the Baltimore Checkerspot Butterfly.
$

10.00
Read more