Butterfly Gardens to Go 2020 Plants List is now available. Orders will begin to ship in early May*.
Butterflies are valuable contributors to our environment, yet each year more than two million acres of habitat are being lost, resulting in diminished butterfly populations.
The Butterfly Gardens to Go collection was developed by Michigan Native Butterfly Farm. We specialize in plants for butterfly gardens and Monarch Waystations. Our diverse product line was designed to help create habitat which promotes the life cycle of butterflies ensuring that future generations will prosper.  Each plant has been carefully chosen to support the most common North American butterflies through each stage of development.
Our collection includes an excellent selection of native Milkweed plants for a variety of growing conditions and native habitat throughout the United States.
The nectar sources we have selected are proven butterfly favorites in our own gardens and the flight houses where we rear our butterflies.
We are pleased to offer a collection of 'Petite Perennials' that are perfect for small garden spaces or gardens that are already established and just need a touch of color or a fun new plant!
We can all make a difference by planting butterfly gardens with host and nectar plants and help support the diminishing populations of indigenous butterflies.
All of our plants are grown without the use of harmful pesticides and are safe for developing larvae.
*Plants are shipped in the order in which they are received and when growing conditions are optimal for success.
Featured Products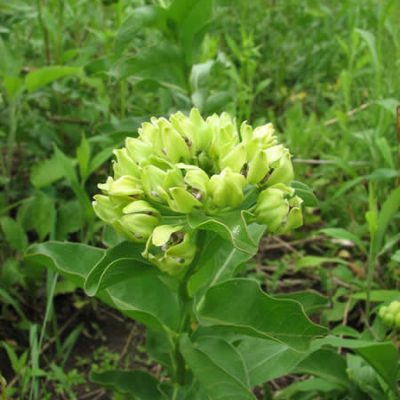 Asclepias viridis – Spider Milkweed
Spider Milkweed is also commonly known as Green Antelopehorn Milkweed. In Texas, it is quite common and is considered an important food source for the Monarchs as they start their spring migration northward. Spider Milkweed has a native range of Texas north to Nebraska and eastward as far as West Virginia and South Carolina. It can be found along roadsides, ditches, prairies, open areas, and other areas with little vegetative competition. This species tends to be short (12 inches) with multiple stems emerging from the root crown of mature plants. Taller, more erect plants, usually with one or a few stems, can be found in moist prairies. Spider Milkweed features rose-white flowers surrounded by green that form in showy umbellated clusters, often one per plant.
Available – May 2017
$

10.00
Read more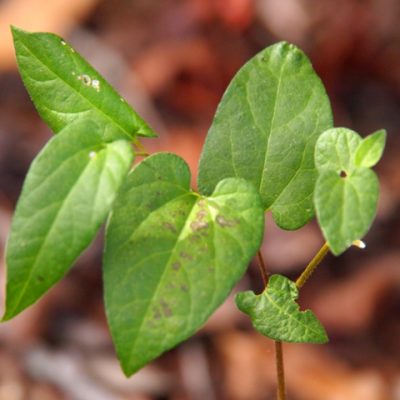 Aristolochia serpentaria – Virginia Snakeroot
Virginia Snakeroot is one of several species of vines known as "pipevines." This species grows up to 18 inches tall and has thin, heart-shaped leaves. The stems of the plant tend to zig-zag.
Aristolochia serpentaria is a host plant to the beautiful Pipevine Swallowtail butterfly.  It has a wide distribution throughout the United States and is a good shade ground cover for native gardens.
Grown in 4.5″ square pots.
All of our plants are grown without harmful pesticides.
Shipping begins Mid-May.
$

15.00
Read more