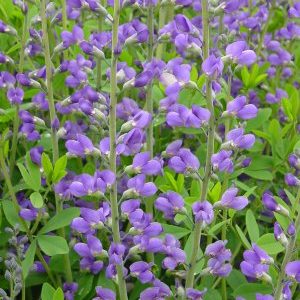 Baptisia australis – Blue False Indigo
Wild Indigo Duskywing / Eastern Tailed-Blue / Orange Sulphur / Clouded Sulphur / Frosted Elfin / Hoary Edge
Blue spikes of pea-shaped flowers resemble the tall racemes of lupines in May and early June. A slow to mature, but very rewarding native garden perennial. Found in open woods, river banks and sandy floodplains, New York to Nebraska to Georgia.
$

10.00
Read more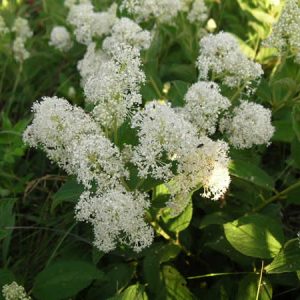 Ceanothus americanus – New Jersey Tea
Host Plant – Eastern Tailed Blue / Spring Azure / Summer Azure
A deciduous shrub that grows just 3′ tall, the dried leaves of New Jersey Tea make a flavorful tea that was popular during the Revolutionary War. This extremely adaptable species can withstand inhospitable conditions because of massive, deep roots.
The white flower poms are attractive to butterflies, hummingbirds and pollinators.
New Jersey Tea is excellent as a shrub border and a is a fabulous addition for native plant gardens. It is also effective as a shrubby ground cover for hard-to-grow areas such as dry rocky slopes and banks. Easily grown in average, dry to medium, well-drained soils in full sun to part shade. Best in sandy loams or rocky soils with good drainage. Thick, woody, red roots go deep and help plant withstand droughty conditions, but make established shrubs difficult to transplant.
Grown in one quart pot with approximately 6" of top growth.
Plants grown without harmful pesticides and are safe for butterfly gardens.
$

12.00
Read more