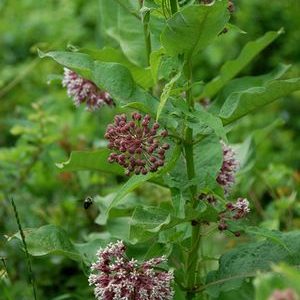 Asclepias syriaca – Common Milkweed
Asclepias syriaca Common Milkweed is the plant most people think of when they hear the word 'milkweed'.  This Michigan native occurs throughout most of the United States and thrives in almost any well drained soil and produces a profusion of fragrant mauve colored flowers in midsummer.  The sweet scented flowers attract hummingbirds, butterflies, bees, and other pollinators and beneficial insects. Of all the milkweeds this is the easiest and fastest to establish, yet it is known to be invasive and must be used with care. This milkweed grows best in full sun and average to well-drained soil with no irrigation and will tolerate extreme conditions.
Available May 2017
$

10.00
Read more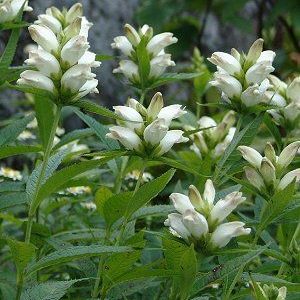 Chelone glabra – White Turtlehead
Host Plant – Baltimore Checkerspot
Spikes of elegant white flowers top shiny green foliage in late summer and early fall. Grows best in moist meadows, stream banks, and swamps. Favorite breeding site for the Baltimore Checkerspot Butterfly.
$

10.00
Read more