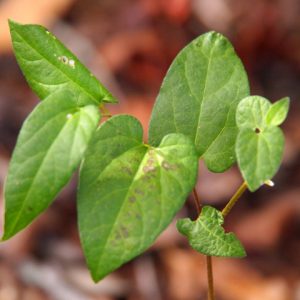 Aristolochia serpentaria – Virginia Snakeroot
Virginia Snakeroot is one of several species of vines known as "pipevines." This species grows up to 18 inches tall and has thin, heart-shaped leaves. The stems of the plant tend to zig-zag.
Aristolochia serpentaria is a host plant to the beautiful Pipevine Swallowtail butterfly.  It has a wide distribution throughout the United States and is a good shade ground cover for native gardens.
Grown in 4.5″ square pots.
All of our plants are grown without harmful pesticides.
Shipping begins Mid-May.
$

15.00
Read more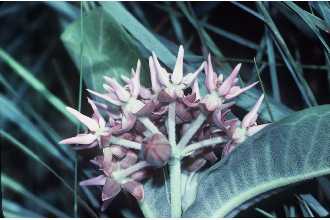 Asclepias speciosa – Showy Milkweed
A stout, sparingly branched, pubescent perennial, 1 1/2-3 ft. tall, with large, oval, blue-green leaves and showy, spherical clusters of rose-colored flowers. Flowers occur at the top of the stem and on stalks from leaf axils. A grayish, velvety plant with erect leafy stems and with umbels … Read More
$

12.00
Read more