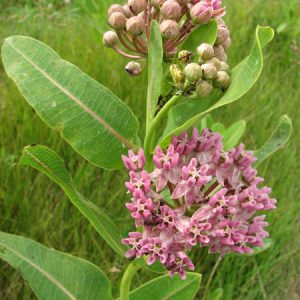 Asclepias sullivantii – Sullivant's Milkweed / Prairie Milkweed
Winner of the 2015 Green Thumb Award for Best New Product!
Also known as Prairie Milkweed, Sullivant's Milkweed is a long-lived perennial and a well-behaved relative of Common Milkweed. Very similar in appearance, it is less aggressive and an excellent choice for butterfly gardens. Prairie Milkweed grows best in a sunny, medium to medium-moist garden. The pinkish, mauve flowers are very fragrant and attract hummingbirds, bees, and butterflies. Sullivant's Milkweed is listed as 'threatened' in Minnesota, Wisconsin, Michigan.
Available – May 2017
$

10.00
Read more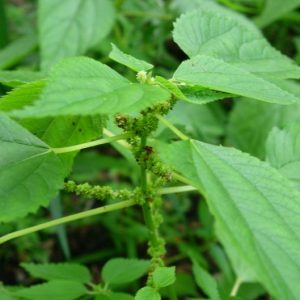 Boehmeria cylindrica – False Nettle
Host Plant – Red Admiral, Eastern Comma, Question Mark Preferring wet-mesic and semi-shady sites, Boehmeria cylindrica lacks the stinging hairs of some of its nettle cousins. Stringy heads of tiny yellow-green flowers form between leaf stems in summer. Moths and butterflies are attracted to this modest plant.
$

12.00
Read more