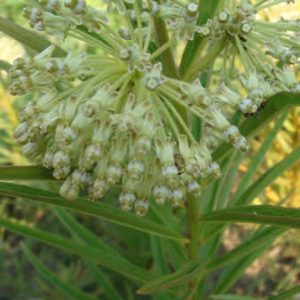 Asclepias hirtella – Tall Green Milkweed
Asclepias hirtella Tall Green Milkweed is a Michigan native although it is considered threatened in the state. Tall Green Milkweed is found throughout the Tallgrass Prairie region in open areas, usually in prairies or remnants of prairies and throughout the midwest. Though not as well known as other varieties of milkweed, Tall Green Milkweed distinguishes itself with abundant clusters of green-white flowers that attract many butterflies and bees.
Other Common Names in use include Green Milkweed.
Available May 2017
$

10.00
Read more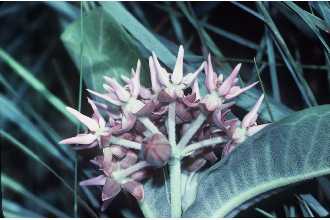 Asclepias speciosa – Showy Milkweed
A stout, sparingly branched, pubescent perennial, 1 1/2-3 ft. tall, with large, oval, blue-green leaves and showy, spherical clusters of rose-colored flowers. Flowers occur at the top of the stem and on stalks from leaf axils. A grayish, velvety plant with erect leafy stems and with umbels … Read More
$

12.00
Read more